The Speak Easy Show Everyone's Cheering About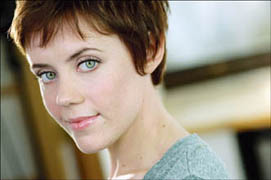 Carole J. Bufford made her cabaret debut as a finalist of the 2009 MetroStar Talent Challenge. She has made appearances at "Broadway By The Year" and the Cabaret Convention.
"Speak Easy"
Carole J. Bufford
Musical Direction Larry Lees
The Metropolitan Room, 34 West 22 Street
Added Show, June 16 at 7pm
Music Charge $25, 2 drink minimum
Reviewed by Paulanne Simmons May 4, 2012
Everyone knows Prohibition, that period of time between 1920 and 1933 when there was a national ban on the sale, manufacture, and transportation of alcohol, resulted in widespread criminal activity and the rise of the speakeasy, establishments where alcohol was illegally consumed. But not everyone may know that speakeasies were a principal factor in the development of jazz.
With over 100,000 speakeasies in New York City alone, there was stiff competition among the numerous establishments, and many of the speakeasies attracted customers with jazz bands playing the music of Irving Berlin, Cole Porter, and others.
This time of romance and rum is celebrated in "Speak Easy," Carole J. Bufford's Prohibition-era show at the Metropolitan Room. Backed by the Grammy Award-winning band, Vince Giordano and the Nighthawks, Bufford belts out songs from "My Mammy," the song that made Al Jolson famous to "Some of These Days," the song that made Sophie Tucker famous, under the direction of musical virtuoso Larry Lees.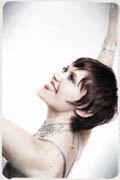 Carole J. Bufford in "Speak Easy."
Dressed in a shimmering black sheath, Bufford appears every inch the sexy flapper. Her tidbits of information, delivered between songs, show Bufford every bit as intoxicated with the era as her audience will become by the time she finishes the show.
There's plenty of blues here and the cry of unrequited love (Cole Porter's "Love for Sale," Lou Handman and Roy Turk's "Are You Lonesome Tonight?"). But there's also Roy Turk and Fred E. Ahlert's ever cheerful "Waking My Baby Back Home," and a singalong (words supplied) of "Side By Side," a song which seems to have anticipated the stalwart humor of the Depression. Bufford even ventures into the naughty with "You've Got the Right Key, But the Wrong Keyhole" and "When I Get Low, I Get High."
Bufford's voice and presentation are simply delicious. Her high notes are clear and cool, her lows are warm and sultry. Her voice is so powerful she holds her own in front of all those Nighthawks.