CROYDEN'S CORNER
by Margaret Croyden
"LoveMusik"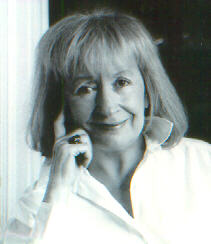 Margaret Croyden is a theater reviewer and essayist for the New York Theatre Wire.
Book, Alfred Uhry
Music by Kurt Weill
Directed by Harold Prince
Manhattan Theater Club
The Biltmore Theater, West 47th Street
Reviewed May 8, 2007 by Margaret Croyden

Kurt Weill will forever be remembered for his great score for "Three Penny Opera" and "Mahagonny," for his music from his pre-Hitler days in Germany, and numerous others when he escaped to the USA. "LoveMusik," with a book by Alfred Uhry, is based on his letters and those of his wife, the brilliant chanteuse Lotte Lenya, who, appearing in many Weill productions including the unforgettable "Three Penny Opera," became as famous as her husband. Alfred Uhry traces their 25 year relationship as they fall in love, marry, divorce, marry again, despite their violent arguments and various tempestuous affairs.

Uhry, concentrating on this love affair through the use of Weill's songs was a good idea, but unfortunately a failed one. The script is tantamount to a soap opera: the couple meet, fall in love, have arguments, work together, separate, flee Nazi Germany, go to Paris, then New York, and there Weill dies at the age of 50. The scenes are brief, (although the show is three hours long) the dialogue is uninviting and prosaic. The marital arguments tell us nothing about the psychodynamics of the couple except that she behaves like a slut, or maybe a free spirit, and he behaves like a shumck, albeit a genius. And that combination of a dominating woman (promiscuous unto the bargain) and a crawling Weill is very unattractive,. Maybe it was true to life, but the dynamics and contradictions of the genius quality with the nebbish quality was never dramatized. No scene delves into the problem: there are no explanations, or penetrating scenes or dialogue that would clarify the perplexity of this odd couple. The result is a pedestrian story and a bore. For a play about a famous composer and his famous wife, Lotte Lenya, herself a brilliant performer, the music is meager. The famous "Three Penny" tango song and the

"Alabama" song with the brilliant Brecht lyrics are the best numbers in the show. But that's it. Besides, the entire production is weak; it has no vitality, no punch, and reflects nothing of the Weill-Brecht style or the Lotte Lenya style, or the atmosphere of pre-Hitler Berlin where the action takes place. The well known director Harold Prince tried to catch the Brechtian touch but couldn't escape his usual Broadway tactics: elaborate scenery, kitschy costumes, and obvious staging. Besides the pace is surprisingly slow; and the energy low, except for David Pittu (in the role of Brecht) who knows how to capture the Brechtian style in the Tango number, as well as the persona of Brecht himself. He is someone to watch; he has genuine theatricality, a good voice, and a demanding presence. His tango number was really there. As for the others-- there was no there there.

Michael Cerveris as Kurt Weill, the genius who created some extraordinary music--is too much the nebbish, and thus unbelievable. His voice is not particularly interesting and his German accent is tiresome. Donna Murphy throws her legs around to indicate sensuality, mugs a good deal, and sings with a rather squeaky voice that has no real Germanic feeling. True, she was trying to bring something different to the role, but without a brilliant director which Harold Prince is not, she had no real guidance. Having seen Lotte Lenya in "Three Penny" when it was revived years ago-- an unforgettable memory particularly when she sang the famous "Pirate" and the "Solomon Song"--I was looking forward to hearing these songs once again. Much to my horror they were not included in this show. One could only wonder why?

Finally Harold Prince is to blame for the sloppiness of this production, rather than the actors. A Brecht was needed to get life into this production. Harold Prince is no Brecht.

One mystery lingers on. Why did they exclude some of the most famous Weill songs and offer some of the lesser ones with lyrics by Ira Gerhwin and Harold Dietz? I came to hear the real Kurt Weill and the real Lotte Lenya. And much to my shock I didn't.
Margaret CROYDEN's most recent book is "Conversations With Peter Brook, 1970-2000" (Farrar, Straus & Giroux).