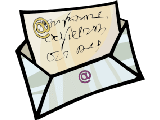 Search the New York Theatre Wire



New York Theatre Wire Lobby
Adventurous theatergoers, welcome! Our multi arts coverage includes Broadway, Off and Off off Broadway, Experimental Theater, Dance, Film, Opera and International Festivals. Read our history.
For special offers, join our RUSH CLUB
"American Son" at the George Street Playhouse

"Life According to Saki" at the 4th Street Theatre

"A Comedy of Tenors" at the Papermill Playhouse

"The Big Broadcast on East 53rd" at the TBG Theatre

"Yours Unfaithfully" at theBeckett Theatre

"ADAM," bioplay on Rep. Adam Clayton Powell, Jr.

"Penny Arcade Longing Last Longer" at St. Anne's Warehouse

"The Big Broadcast on East 53rd" at the TBG Theatre

"Drunkle Vanya "at the Russian Samovar

"Hurricane Diane" at the Two River Theater

Elephant and Piggie's "We Are in a Play" at the New Victory Theatre

"Our Secrets" at the Baryshnikov Arts Center

"Jitney" at the Samuel J. Friedman Theatre

"La Cantata Dei Pastori" at TNC

"The Fempire Strikes Back !!" at the Actors Fund Arts Center

"Piaf! The Show" at the Carnegie Hall

"Natasha, Pierre & the Great Comet of 1812"

"The Band's Visit" at The Atlantic Theater Company

"A Bronx Tale" at the Longacre Theatre

"Irving Berlin's Holiday Inn" at Studio 54

"Sweet Charity " at The Signature Center

The Negro Ensemble revives "Day of Absence"

"Fiddler on the Roof" at The Broadway Theatre

"The Lion in Winter" at The Two River Theater

"Pip's Island" at the Skylight Modern

"Finian's Rainbow" at the Irish Repertory Theatre

"Plenty" at The Public theatre

"Mad Love" at The NJ Repertory

"Underground Railroad Game" at Ars Nova

"Sense and Sensibility" at The Gym and Judson

"The Resistable Rise of Arturo Ui"

"Battlefield" at the BAM Harvey Theater

"Nat Turner in Jerusalem" at New York Theatre Workshop

"Life Masks" by Lorinne Vozoff and Eduardo Machado at Theater for the New City

"Phaedra(s)" at the BAM Harvey Theater

Gregorian at the Walkerspace Theatre

"A Day by the Sea" at The Theatre Row

"Quietly" at the Irish Repertory Theatre

"The Mushroom Cure" at the Cherry Lane Studio Theater

Two views of "Alice in Black and White" at 59E59

"Winter's Tale " at The New York Classical Theatre

"Hadestown" at the New York Theatre Workshop

"Shuffle Along" at the Music box

"Tarantata"- Spider Dance at the At Cathedral of St. John the Divine

"She Loves Me,"directed by Scott Ellis At Studio 54

"Radiant Vermin" at 59E59 Theaters

"Confusions" at the Stephen Joseph Theatre

"Long Day's Journey into Night " at the Roundabout Theatre

"Bright Star" at the Core theatre

"The Father " at Manhattan Theater Club

"Skeleton Crew " at Atlantic Theater Company

"Eclipsed" at the Golden Theatre

"West Side Story" at the Paper Mill Playhouse

"Dark Night, Bright Stars" by Yara Arts Group at La Mama

"Shuffle Along " at the Music Box Theatre

"The Judas Kiss" at the BAM Harvey Theater

"Even Under Bitterness" at the Castillo Theatre

"Echoes" at the 59E59 Theaters

The 2016 Annual Drama Desk Awards

"The Adventures of Sherock Holmes"

"Bright Star" at the Cort Theatre

The 66th Annual Outer Critics Circle Awards

"A Night Without a Banket" at Theater for the New City

"Hamlet 10 " at The Flamboyan Theater

"Electronic City " at Theater for the New City

"Widowers Houses, " presented by The Actors Company Theatre

"L'Amant Anonyme " at the Little OPERA theatre of NY

"Pericles," directed by Trevor Nunn for Theater for a New Audience

"Ruthless" at the St. Luke's Theatre

"Buried child " at the Pershing Square Signature Center

"The Body of an American" at the Cherry Lane Theater

"Prodigal Son" by John Patrick Shaney at City Center

"The Sorcerers" at Theater for the New City

"The Woodsman" at New World Stages

"Pappy on Da Underground Railroad" at Gene Frankel Theater

"Snow White" by Austin McCormick at Minetta Lane Theatre

"China Doll" at Gerald Schoenfeld Theatre

"The Burial at Thebes" Directed by Charlotte Moore at Irish Repertory Theatre

"YES" by Tim Realbuto at Hudson Guild Theatre

"Fiddler on the Roof" at Broadway Theatre

"Allen Wilder 2.0," written and directed by Matt Morillo

Two views of "Lazarus" by David Bowie and Edna Walsh

Two views of Arthur Miller's "A View From the Bridge" at Lyceum Theatre

"Marjorie Prime" at Playwrights Horizons

"Once Upon A Mattress" at Abrons Arts Center/Playhouse Theater

"The Count Meets The Duke: The Andersons Play Basie And Ellington"

"My Son the Waiter, A Jewish Tragedy" by Brad Zimmerman

"Allegiance" with George Takei

David Lefkowitz in "The Miracle of Long Johns"

Two reviews of "Sylvia" at the Cort Theatre

"King Charles III." on Broadway

"Incident at Vichy" by Arthur Miller at Signature Theatre

"Dead and Breathing" at National Black Theatre

"Cuckooed," written and performed by Mark Thomas

"In White America" by Martin Duberman

Pinter's "Old Times"at American Airlines Theatre

"The Bandstand" directed by Andy Blankenbuehler

"Big Apple Circus" at Lincoln Center

"Texts&beheadings/ElizabethR." by Karin Coonrod.

"Death Of Saleman" in Yiddish

"Cloud Nine" by Caryl Churchill at the Atlantic

"The New Morality" by Harold Chapin at the Mint

"Desire" channels Tennessee Williams' riffs on sex

Shakespeare in the Parking Lot's "Macbeth"

"The King and I" – gorgeous spectacle of 1860s British governess & Asian despot

"An Act of God" is Jim Parsons' very witty take on religious hokum

"An American in Paris" is a staircase to dance paradise

"Trail of Tears" by Thomas J. Soto

"Cymbeline" on-the-grass by Boomerang Theatre

"The Tempest" Takes Over Harlem By Storm

"Composition…Master-Pieces…Identity"

"The Tempest" in Central Park

"Injunction Granted"

"The Roaring Girl"

"New Country"

Love and reflection in "This Is Mary Brown"

"2 by Wolf"

"Gigi"

"Wolf Hall"

"Skylight"

"The Two Gentlemen of Verona" at Fiasco Theater

"Most Dangerous Man in America (W.E.B. Du Bois)"

"Ever After" Is a Musical and Modern Interpretation of Cinderella

"Fences" by August Wilson at Morningside Players

"Old Flame"

"Forever"

"Street Singer"

"Churchill" Triumphs Again

"Night" by Charles L. Mee

"Trash Cuisine" by Belarus Free Theatre at La MaMa

"Clinton - The Musical"

"The Male Intellect: An Oxymoron? " and "The Book of Moron"

"Fuerza Bruta: Wayra"

"Forbidden Broadway Comes Out Swinging"

Three views of "Beautiful-The Carole King Musical"

Latin Folk Music, Velvet Underground and More in Jannetti's "A Weekend of Dance"

Thunderbird American Indian Dancers' Dance Concert and Pow-Wow at Theater for the New City

Pilobilus in "Shadowland"at NYU Skirball Center for the
Performing Arts

Ballet Tech Kids Dance

Women in Motion

Steps Repertory Ensemble

Nutcracker Rouge

The Anahid Sofian Dance Company

Performance Mix Festival at Here

Sarasota Ballet's Ashton Festival

"Charlotte's Song" at Theater for the New City

"A Rite" by Anne Bogart, Bill T. Jones, and Janet Wong at BAM

Leimay's "Becoming-Corpus" at BAM Fisher

Avignon Festival avant garde and traditional dance-theater pieces tell haunting stories of life and politics

MADCO performs MILLS/works at New York Live Arts

"Breaking Surface" at Theater for the New City

Nordic Modern Dance at the Joyce Theater

Pacific Northwest Ballet at City Center

A MAN CALLED OVE: THE GRACE OF COMMUNITY.

"The Lobster," "Swiss Army Man," "Wiener-Dog," "Hunt for the Wilderpeople" and "Captain Fantastic"

"The Revenant" and "Son of Saul"

Remember the Ladies: Stellar Performances from 2015

James Crump's "Troublemakers: The Story of Land Art"

Revisiting the Boston bombings through Carol Reed's "Odd Man Out" (1947)

Pariah: Extremely Lesbian and Incredibly Butch

"Crazy, Stupid Love"--A Convincing Argument for Monogamy

"Every Day" -- is it "Ordinary People" Redux?

Edinburgh Fringe 2016: dance is classical, jazzy, sometimes almost like sculpture

Edinburgh Fringe 2016: the struggle for justice

Edinburgh Fringe 2016: the people the system chews up

Edinburgh Fringe 2016: plays on the system's corruption

Edinburgh Fringe 2016: plays about war and its fallout

"Viva Las Vegas," Bobby Nesbitt's celebration of great cabaret performers, presented in Key West

Glenn Loney in Munich and Bregenz, 2015

"Pico and Chown, Back in Town"

"Fiddler on the Roof" at Arena Stage

"Marjorie Prime" at the Mark Taper Forum

Edinburgh Fringe Festival: Party Politics

Edinburgh Fringe Festival: War

Edinburgh Fringe Festival: Repression

"The Soongs: By Dreams Betrayed" in Hong Kong

The Other Face of Cuban Jazz

Botanical Night is Berlin's best music party of the year

Nice Jazz Festival in Nice, France

"Mary T. and Lizzy K." at Arena Stage in Washington, D.C.

"The Year of Magical Thinking" in St. Augustine, FL

Speaking words of Wisdom at the Ulster Bank Dublin Theatre Festival

Joey Arias Is With You Now
The otherworldly sensationalist Joey Arias is an avid experimentalist both off stage and off.. By Edward Rubin.

Cabaret Convention 2016
The best of New York's cabaret singers, new talents and veteran stars are featured at the festival. By Lucy Komisar.

Bonita & Billie Holiday
In a velvet ankle-length gown, white gloves and white fur stole, the signature gardenia over one ear, Bonita Brisker glitters like the rhinestones on her costume. "What a little moonlight will do…" she channels Billie Holiday, her songs, her life. By Lucy Komisar

"'Viva Las Vegas,' a celebration of the great performers"
Bobby Nesbitt's tribute to the cabaret greats of Las Vegas is much richer than any medley of songs from the star singers of the time. His performance at the Tennessee Williams Theatre reprises the iconic tunes of Frank Sinatra, Dean Martin, Sammy Davis Jr. and more. But he also offers some social history that sets "the Rat Pack"– the name given by actress Lauren Bacall –in an American context. (She said, "You look like a goddam rat pack."). Reviewed by Lucy Komisar.

"Fate is Kind," a sophisticated "kids' song" cabaret for adults
Julie Reyburn mixes kids songs and sophistication at Metropolitan Rooma. When she sings, you think you are at a theater stage. Her rich soprano last night entranced an audience at her "Fate is Kind," a show of mostly kids' songs for adults. By Lucy Komisar.

Nathalie Schmidt's "Forgotten Lovers" are characters in a comic-dramatic cabaret story
A lot of Nathalie Schmidt's talent is confirmed in the cabaret show, "Forgotten Lovers," at the Metropolitan Room. Her acting enriches a partly comic, partly cynical take on life. She's a personality that the New York cabaret scene needs. By Lucy Komisar


Charlotte Patton in "Celebrating Men."
Charlotte Patton's "Celebrating Men" impeccable collection of upbeat songs about love. By Lucy Kominsar.

"Sting*chronicity"
A rich theatrical experience, where cabaret becomes Theater. "Sting*chronicity"— songs by Sting, played by Rosemary Loar, who is a major cabaret singer, throaty, breathy, with drama in her strong torch-song voice. By Lucy Komisar.

"Pico and Chown, Back in Town"
From January 10 to the 13 the rick, luscious voice of Miriam Pico and the fine jazz piano of David Chown fill the living room of the Harry Truman Little White House, in Key West, where the 33rd president took winter vacations, playing poker with his buddies. By Lucy Komisar.

"Lady Day at Emerson's Bar & Grill" is a stunning jazz cabaret by Audra McDonald
Wrapped in a white gown, an iconic white gardenia in her hair, Audra McDonald channels Billie Holiday — her voice, her accent, her manner — till you believe you are sitting in the slightly tacky Philadelphia dive where Holiday sang her last songs. By Lucy Komisar.

"BenDeLaCreme"
The wonderfully intimate, 80-seat, Laurie Beecham Theatre, situated across from Theatre Row, and a few blocks west of Broadway, presents "BenDeLaCreme," an extravagant show which celebrates artifice and fantaisie. "BenDeLaCreme" is a subtle combination between performing and visual arts with a love of spectacle and glamour. By Edward Rubin.

"Bonnie Lee Sanders is fanciful and moody at Pescatore cabaret"
Cabaret singer/song-writer Bonnie Lee Sanders is fanciful and moody. She begins rather optimistically at the second-floor cabaret at Pescatore on Second Avenue singing "Spring is Here," but then moves into musical angst, of loves that are gone.

"The Second Time Around"
The first time around, Karen Wyman was a 16-year-old Bronx belting sensational who sparked viewers of TV's "The Dean Martin Show" to sit up and take notice. This young performer demanded attention and she got it in on "The Ed Sullivan Show," "The Tonight Show Starring Johnny Carson," and just about every other variety show on television and in 1969, variety shows were the key to success. Nightclubs and recordings followed and Karen Wyman was looking at stardom.

"Sweepin' the Clouds Away"
You got rhythm, you got music, you got your men - who could ask for anything more? it was all there at Lyrics and Lyricists' second show of the season at the 92nd Street Y. By Elizabeth Ahlfors.

Holiday in a Barbour Shop
"It's the Most Wonderful Time of the Year" -- the 1963 holiday favorite, could not have rung more true. You usually hear the captivating richness of Broadway baritone, James Barbour, on the Broadway stage, acclaimed in major musicals like his portrayal of Sidney Carton in the short-lived, "A Tale of Two Cities." Catching him upfront and personal in the intimacy of a cabaret room, however, brings special rewards. James Barbour deivered them in his "Sixth Annual Holiday Concert: A Broadway Tradition" at 54 Below, 254 West 54 Street. By Elizabeth Ahlfors.

A Smooth Texas Blend
This eclectic trio never cut a record. They only performed together for a few years but in those years, they were hot. Sharon Montgomery, Sally Mayes and Billy Stritch created "Montgomery, Mayes and Stritch". This was one of those nights to remember.By Elizabeth Ahlfors.

Sherie Rene Scott and a well-done "Piece of Meat"
Sherie Rene Scott takes us on a journey that I suspect will never end, her passionate search for understanding, love and joy in the energy of the universe. In her cabaret show, "Piece of Meat" at 54 Below, Scott is a sexy and energetic performer just as she was in her Tony nominated Broadway show, "Everyday Rapture." By Elizabeth Ahlfors.

Prince of Broadway comes to the cabaret
Tony award winner Faith Prince stars in a rare cabaret show directed by Dan Foster, proving that a star used to a big stage can still connect with a more intimate audience. By Elizabeth Ahlfors.

Pizzarelli Party Time at the Carlyle
John Pizzarelli brings his quartet and his father, Bucky Pizzarelli, to the Cafe Carlyle. The two Pizzarelli virtuosos share the stage and give-and-take with a mutual admiration and intimacy that envelops the music. By Elizabeth Ahlfors.

An Early Night for 11 O'Clock
For a special one-night only performance, producer Scott Siegel has brought together on stage Carole J. Bufford, Scott Coulter and Christina Bianco to present "11 O'Clock Numbers at 7 O'Clock" at Birdland. By Elizabeth Ahlfors.

Down Home Diva
Patricia Racette is not opera's first world-class soprano to share her down-to-earth side in an intimate cabaret. She is, however, one of the few who is a natural. In her show at 54 Below, "Diva on Detour, " Racette demonstrated a sharp acting talent and a flair for comedy. With her well-tempered chest voice, this star of opera houses like the Metropolitan Opera and La Scala chose some of the American songbooks' favorite standards and some of the most heart-wrenching ballads and embraced them in true cabaret diva passion. By Elizabeth Ahlfors.

"Let's Get Busy" with Tanya Holt
In the words of a 1918 song, "There are smiles that make us happy, " andd now there is Tanya Holt with a smile that radiates and a voice that shines. Her one-night only show, "Forever Home, " at the Iridum, was an offering of romance, sass, jazz, pop delivered with the joyful love of entertaining. With a smoky voice and a vocal belt that's a satisfying burst of clarity, Holt made the evening an appealing commitment between her eclectic song deliveries and her audience. By Elizabeth Ahlfors.

The A-Maz-ing Marilyn Maye is Back and 54 Below's Got Her
Conductor Peter Nero stated, "She sets the standard for the way any pop, jazz or big band singer would like to sound." That still holds true. At almost 85, the irrepressible Marilyn Maye remains as good as it gets. As Johnny Carson commented on The Tonight Show, "And that, young singers - is the way it's done." By Elizabeth Ahlfors.

No Nepotism Needed with Adam Guettel at 54 Below
The son of Mary Rodgers ("Once Upon a Mattress") and grandson of Richard Rodgers (composing partner to Lorenz Hart and Oscar Hammerstein II), Adam Guettel has developed a singular music sound of his own. While handsome enough to star in one of his own musicals and an expressive singer as well, Guettel invited Stephen DiPasquale and Whitney Bashore, two exquisite performers to join him in a 90-minute show at 54 Below. By Elizabeth Ahlfors.

An Evening with Edward Hibbert
Edward Hibbert, familiar to many as "Gil Chesterton, " gourmet critic on the TV series, "Frasier, " does not bound onto the cabaret stage, rarin' to go. Stylishly, he sails through the audience, head high, back straight, and slight smile, and places himself before the microphone. Slowly his smile expands to a mischievous grin and, with utmost Noel Coward élan, performs "Why Must the Show Go On?" And so begins his one-man show, "Can't Something Be Done?: An Evening with Edward Hibbert!, " the show where, he says, "I popped my cabaret cherry." A program of clever anecdotes punctuated with songs by Cole Porter, Noel Coward, Cy Coleman and more, whimsically traces his journey from theater to television and now intimate cabaret at 54 Below. By Elizabeth Ahlfors.

John Lloyd at the Café Carlyle
It was memory time at the Café Carlyle, remembering as John Lloyd Young's confident tenor and strikingly clear falsetto hit the money notes in the '50's and '60's oldies. The cabaret show, however, was not about the Four Seasons songbook. Its focus was to introduce Young's new CD, "My Turn." By Elizabeth Ahlfors.

"The Pixie in Gold Lame"
Ya gotta say, Tovah Feldshuh is an entire vaudeville show wrapped up as one sprightly imp. She makes her "under Broadway debut" at 54 Below, singing, telling stories, cracking jokes and sharing memories. She is a zesty, zany powerhouse who scampers onto the stage and never rests. When she sits, it is to morph into one of her characters, like the old man in the park trying to stay positive and treasuring his memories, or evoking the image of her Grandma Ada who urged her to persevere even when young Tovah wanted to be an actor. "Reach for the stars and you may get to the roof, " she told Tovah. "If you reach for the roof you may never get off the ground." By Elizabeth Ahlfors.

Amanda McBroom's "A Valentine Rose" at the Cafe Carlyle
"A Valentine Rose" is not kid stuff. It's "romance, adult style" for singer, songwriter, actor Amanda McBroom's debut at the Café Carlyle, bringing a zesty lineup of music delivered with perception and humor ("I feel like I'm in Rhonda Fleming's living room!") McBroom, a stylish, outgoing, upbeat performer, chooses some of the best from standard songwriters like Dorothy Fields, Sammy Cahn and Jacques Brel. She also adds numerous original songs that reach out and touch love's various facets. By Elizabeth Ahlfors.

MAY 2015 ARTS RAMBLES
THIS WAS THE MONTH THAT WAS…, PASSING GLANCES AT SHOW SCENES SEEN: At Playwrights Horizons on Theatre Row:Jenny Schwartz & Todd Almond's iOW@, At The Proshansky Theatre of the CUNY Graduate Center: Paul Krugman & Jeffrey Sachs Discuss Current Social Problems…, At MoMA's Cullman Education & Research Building in Theatre 3: World Monument Fund & MoMA's LATIN AMERICAN MODERNISM AT RISK, At Carnegie Hall in The Isaac Stern Auditorium, On The Ronald Perelman Stage: Kurt Weill & Franz Werfel's THE ROAD OF PROMISE, At The New York Theatre Workshop: Dael Orlandersmith's FOREVER, At The Public Theatre: Lemon Anderson's TOAST, Scott Siegel's BROADWAY BY THE YEAR©: The Broadway Musicals of 1966 1990, At The Caspary Auditorium Rockefeller University:Dr. Andrew Solomon Discusses OUTWARD OPULENCE FOR INNER PEACE: The Restoration of the Emperor's Private Paradise in the Forbidden City, At The Borden Theatre of the Manhattan School of Music: Steve Sonheim's A LITTLE NIGHT MUSIC, At The Acorn Theatre on Theatre Row: Dan Lauria's DINNER WITH THE BOYS, The Godlight Theatre Company at The 59E59 Theatre: Donn Pearce's Novel--Adapted by Emma Reeves--COOL HAND LUKE, At Studio 54: David Javerbaum's AN ACT OF GOD, Target Margin At The Connelly Theatre--Between Ave A & Ave B: David Greenspan's WHEN THIS YOU SEE, REMEMBER ME...

Report for The Humana Festival 2015
CELEBRATING NEW AMERICAN PLAYS IN LOUISVILLE…, PASSING GLANCES AT SHOW SCENES SEEN AT ACTORS THEATRE: Jen Silverman'sTHE ROOMATE, Colman Domingo's DOT, Jeff Augustin, Diana Grisanti, Cory Hinkle, & Charise Castro Smith's THAT HIGH LONESOME SOUND, Pig Iron Theatre & Gregory S. Moss's I PROMISED MYSELF TO LIVE FASTER, Charles Mee's THE GLORY OF THE WORLD, The Famous Ten Minute Plays--Always Longer Than Ten Minutes… Patricia Cotter's RULES OF COMEDY, Gary Winter's SO UNNATURAL A LEVEL, Steve Yockey's JOSHUA CONSUMED AN UNFORTUNATE PEAR...

APRIL & MARCH 2015 ARTS RAMBLES
THESE WERE THE MONTHS THAT WERE…, BIG NEWS FROM THE FRIARS CLUB: Annual OCC Awards Nominees!, PASSING GLANCES AT SHOW SCENES SEEN: At The Clurman Theatre on Theatre Row: Andrew Lippa & Tom Greenwald's JOHN & JEN, At The Mitzi Newhouse Theatre of the Lincoln Center Theatre Complex: Bathsheba Doran's MYSTERY OF LOVE & SEX, At The American Airlines Theatre--No In Flight Snacks: Cy Coleman, Betty Comden, & Adolph Green's ON THE TWENTIETH CENTURY, At BAM's Howard Gilman Opera House: Georg Frideric Händel's SEMELE, At The Pershing Square Signature Theatre: Naomi Wallace's THE LIQUID PLAIN, At The Public Theatre: Lin Manuel Miranda's HAMILTON, At The Atlantic Theatre: Doug Wright's POSTERITY, At Joe's Pub in The Public Theatre: Cush Jumbo's JOSEPHINE & I, At The Music Box Theatre: Wendy Wasserstein's THE HEIDI CHRONICLES, At The Ades Performance Space of the Manhattan School of Music: Franz Lehár's DAS LAND DES LÄCHLENS, At The Winter Garden Theatre: Mike Poulton's Adaptation of Hilary Mantel's WOLF HALL--PARTS ONE & TWO, At The Neil Simon Theatre: Lerner & Loews's GIGI, At The Palace Theatre: George Gershwin's AN AMERICAN IN PARIS, At The Brooks Atkinson Theatre: Barbara Anselmi & Brian Hargrove's IT SHOULDA BEEN YOU, At The [Alfred] Lunt & [Lynn] Fontanne Theatre: James Graham, Gary Barlow, & Eliot Kennedy's FINDING NEVERLAND, At Lincoln Center's Vivian Beaumont Theatre : Rodgers & Hammerstein's THE KING & I, At The Longacre Theatre: Joe DePietro's LIVING ON LOVE, At The St. James Theatre: Wayne & Karey Kirkpatrick & John O'Farrell's SOMETHING ROTTEN, At The Samuel J. Friedman Theatre: Lisa D'Amour's AIRLINE HIGHWAY, At The Broadway Theatre: Michael Weller, Lucy Simon, Michael Korie, & Amy Powers' DR. ZHIVAGO, At The Lyceum Theatre: Terrence O'Malley, John Kander, & Fred Ebb's THE VISIT, At The Anspacher Stage of the Public Theatre: Julie Taymor Stages Anne Hathaway in George Brant's GROUNDED, At The Peter J. Sharp Theatre of the Juilliard School: Wolf Mozart's THE MARRIAGE OF FIGARO, At The Cort Theatre: Larry David's FISH IN THE DARK, At The Borden Theatre of The Manhattan School of Music: Wolf Mozart's DIE ZAUBERFLÖTE, At New World Stages: Paul & Michael Hodge's CLINTON: The Musical..

MARCH 2015 REPORT FROM NEW ORLEANS
THIS WAS THE FRENCH QUARTER AS ATCA DISCOVERED IT…, FROM THE O'NEILL CENTER TO THE THEATRES OF AMERICA, The Astonishing Birth of Regional Theatres & Not For Profits in the 1960s, PASSING GLANCES AT SHOW SCENES SEEN:, At The Rivertown Theatres for the Performing Arts: Ricky Graham's WHEN YA SMILIN' , At The Herman Grima House: Tennessee Williams' HOTEL PLAYS , At Le Petit Theatre du Vieux Carré: Donald Margulies' DINNER WITH FRIENDS, At The Southern Rep's Ashe Powerhouse Theatre: Tennessee Williams' SUDDENLY LAST SUMMER, At The Monteleone Hotel Ballroom Theatre: Tennessee Williams' I NEVER GET DRESSED TILL AFTER DARK ON SUNDAYS, At The Monteleone Hotel Ballroom Theatre: Author/Critic John Lahr's MADMAN'S PILGRIMAGE OF THE FLESH...

REPORT FROM THE DENVER NEW PLAY SUMMIT OF FEBRUARY 2015
DENVER NOW THE MILE HIGH CITY IN MORE WAYS THAN ONE… ,SALUTING DONALD SEWALL AT 102:FOUNDER OF DENVER CENTER FOR THE PERFORMING ARTS ,CLIMBING THE DENVER NEW PLAY SUMMIT: BLIZZARD WARNINGS! ,NOT FOR REVIEW:PLAY READINGS THAT DO NOT NEED "PRODUCTION VALUES"… ,Jason Gray Platt's THE THERE THERE ,Eric Schmiedl's Adapation of Kent Haruf's Beloved Denver Novel: BENEDICTION ,James Still's APPOGGIATURA Forget about Death in Venice: Gordon Is Already Dead…

JANUARY- FEBRUARY 2015 ARTS RAMBLES
Moira Buffini's Adaptation of Nicolai Erdman's Suicide, now known as DYING FOR IT, Nick Payne's CONSTELLATIONS, Halley Feiffer's I'M GONNA PRAY FOR YOU SO HARD, Edward Albee's A DELICATE BALANCE, Joe Pintauro's THE SNOW ORCHID, Jonathan Christenson's NEVERMORE: The Imaginary Life & Mysterious Death of Edgar Allan Poe, Christoph Willibald Gluck's IPHIGENIE EN AULIDE, Alan Govenar's TEXAS IN PARIS, Ronald Keaton's Adaptation & Performance of CHURCHILL, Andrew Bergman & Jason Robert Brown's HONEYMOON IN VEGAS, Stephen Adly Guirgis' BETWEEN RIVERSIDE & CRAZY, Stephen Sondheim & James Lapine's INTO THE WOODS, Gene O'Neill's THE ICEMAN COMETH, Ferenc/Franz Molnar's FASHIONS FOR MEN, Chris Marlowe or Bill Shakespeare's A WINTER'S TALE, Jennifer Haley's THE NETHER, Joel Drake Johnson's RASHEEDA SPEAKING

JUNE ARTS RAMBLES
Playwright Mario Fratti's Portrait Painted with Wine, But He Isn't Whining about the Fratti Award! , Jim Jacobs & Warren Casey's GREASE, Penelope Skinner's THE VILLAGE BIKE, Joanna Chan's THE STORY OF YU HUAN, Nancy Harris' OUR NEW GIRL, Chris Marlowe or Bill Shakespeare's MUCH ADO ABOUT NOTHING, Moises Kaufman & the Tectonic Theatre Project's THE LARAMIE PROJECT, Rosenstock, Connolly & Mitnick's FLY BY NIGHT, Sarah Treem's WHEN WE WERE YOUNG & UNAFRAID, Jules Romains' DONOGOO, A Comedy, Andre Aciman's TRAVEL & MIRAGE: The Lure of Place, Scott Siegel's BROADWAY BY THE YEAR: Broadway Musicals of 1990 2014, Opera Feroce's ARMINIO IN ARMENIA, Tupac Shakur's HOLLER IF YA HEAR ME, Benjamin Scheuer's THE LION, Robert Wilson's Vision of Mikhail Barishnikov & Willem Dafoe in THE OLD WOMAN, Leos Janácek's THE CUNNING LITTLE VIXEN, Mario Fratti & Maury Yeston's NINE, Gerry Alessandrini's FORBIDDEN BROADWAY Comes Out Swinging.

SHOWS AND EXHIBITIONS AROUND TOWN IN MAY, 2014
Kevin Murphy & Laurence O'Keefe's HEATHERS: The Musical, Robert L. Freeman & Steven Lutvak's A GENTLEMAN'S GUIDE TO LOVE & MURDER, Robert Sternin & Prudence Fraser's UNDER MY SKIN, James MacMillan's "SINCE IT WAS THE DAY OF PREPARATION" Religious Caution Advised, Richard Brinsley Sheridan's THE RIVALS, Christian Rizzo's Lyon Opera Ballet in ni fleurs, ni ford mustang Unrate able; Not Unbeat able, Jeff Blumenkrantz's MOVING RIGHT ALONG: The World of Jeff Blumenkrantz, David Lang's battle hymns, Anthony Giardina's THE CITY OF CONVERSATION, Terry Teachout's SATCHMO AT THE WALDORF, ISH's Amsterdam Inspired HYPERISH, Anton Dudley & Stephanie DiMaggio's 17 ORCHARD POINT, Gardner McKay's SEA MARKS, Carole J. Bruford's SHADES OF BLUE, Jon Robin Baitz's THE SUBSTANCE OF FIRE, BAM & Brooklyn's DANCE AFRICA FESTIVAL, Gene Ionesco's THE KILLER, A Story of Two Museums: An Ethnographic Exhibition, The Poetry of Parmigianino's "Schiava Turca", ENGLIGHTENMENT & BEAUTY: Sculptures by Houdon & Clodion, THE POWER OF WORDS & IMAGES IN A WORLD AT WAR, URS FISCHER, LAUNCHPAD FOR THE AMERICAN THEATRE: The O'Neill Since 1964, CHARLES JAMES: Beyond Fashion, THE PRE RAPHAELITE LEGACY: British Art & Design, LOST KINGDOMS: Hindu Buddhist Sculpture of Early Southeast Asia…, GATSBY TO GARP: Modern Masterpieces from the Carter Burden Collection, A DIALOGUE WITH NATURE: Romantic Landscapes from Britain & Germany, MIRACLES IN MINIATURE: The Art of the Master of Claude de France, Rembrandt Now On Line at the Morgan: Study His Etchings in the Privacy of Your Own Home!, MULTIPLE EXPOSURES: Jewelry & Photography, HOMEFRONT & BATTLEFIELD: Quilts & Context in the Civil War, SPRING MASTERS NEW YORK.

Report for The Month of April 2014
Ted Shen's A SECOND CHANCE, Lanie Robertson's LADY DAY AT EMERSON'S BAR & GRILL, Tom Kitt & Brian Yorkey's IF/THEN, Woody Allen's BULLETS OVER BROADWAY, John Steinbeck's OF MICE & MEN, David Ives' THE HEIR APPARENT, Bert Brecht & Kurt Weill's THE THREEPENNY OPERA, Scott Z. Burns & Steven Soderburgh's THE LIBRARY, Will Eno's THE REALISTIC JONESES, Kander, Ebb, & Masteroff's CABARET, Kander & Ebb's CABARET, Jeanine Tesori & Brian Crawley's VIOLET, Martin McDonagh's THE CRIPPLE OF INISHMAAN, John Cameron Mitchcell & Stephen Trask's HEDWIG & THE ANGRY INCH, Harvey Fierstein's CASA VALENTINA, Eric Coble's THE VELOCITY OF AUTUMN, Stephen Cole's INVENTING MARY MARTIN: The Revue of a Lifetime, Charles Ludlam's THE MYSTERY OF IRMA VEP: A Penny Dreadful, Jules Massenet's CENDRILLON, David Grimm's TALES OF RED VIENNA, DON JUAN, OR, THE WAGES OF DEBAUCHERY, Robert Sickinger & Alaric Jans' NICHOLAS NICKLEBY: A New Musical, James Lapine's Adaptation of Moss Hart's ACT ONE, Joseph Haydn's ORLANDO PALADINO.

Humana Festival 2014
Report for The Humana Festival of March April 2014, THIS WAS THE HUMANA THAT WAS, Big Bucks for Playwriting! American Theatre Loves the Harold & Mimi Steinberg Charitable Trust!, ATCA! Why Not Honor Designers, as Well as Playwrights? Here's a Modest Proposal:, Ted Talk Therapy for FACTA Board Members?, Meanwhile, Back To The Panels: Thinking About Social Media--Learning to Twitter & to Tweet, A Panel to Remember: The Art of Collective Invention--Who Needs a Playwright?, Not Inhumane, but also Not Humana: Darting Across Main Street to the Whiskey Lofts, Welcome to Baron's Theatre in What Once Was Squirrelly's Magic Tea Room!, Diana Grisanti & Steve Moulds' THE STRANGER & LUDLOW QUINN, And Now for Actors Theatre Louisville & The 38th Humana Festival of New American Plays!, Kimber Lee's brownsville song (b side for tray), Dorothy Fortenberry's PARTNERS, SITI's STEEL HAMMER, Lucas Hnath's THE CHRISTIANS, Jordan Harrison's THE GROWN UP, A Commissioned Committee's REMIX 38, The So Called TEN MINUTE PLAYS:, Rachel Bonds' WINTER GAMES, Jason Gray Platt's SOME PREPARED REMARKS (A History in Speech), Gregory Hischak's POOR SHEM.

March 2014 Roundup
The Bard's ANTONY & CLEOPATRA / Quiara Alegría Hudes' THE HAPPIEST SONG PLAYS LAST / Henrik Ibsen's A DOLL'S HOUSE / Marsha Norman & Jason Robert Brown's THE BRIDGES OF MADISON COUNTY / David Henry Hwang's KUNG FU / Jean Paul Sartre's NO EXIT / Sarah Ruhl's STAGE KISS / Red China's THE RED DRESS / Robert Askin's HAND TO GOD / Will Eno's THE OPEN HOUSE / Randy Sharp's NOTHING ON EARTH CAN HOLD HOUDINI / Chris Marlowe or Will Shakespeare's MEASURE FOR MEASURE / Polly Pen & Victor Lodato's ARLINGTON / Disney's ALADDDIN / Robert Schenkkan's ALL THE WAY / LIFE INTERNATIONAL/ 19 FEBRUARY 1968/p. 36: / GUEST COLUMN by Glenn Loney - Another View of LBJ / Sly Stallone, Tommy Meehan, Stephen Flaherty, & Lynn Ahrens' ROCKY / Terrence McNalley's MOTHERS & SONS / Victor Hugo's Musicalized LES MISÉRABLES / Casus' KNEE DEEP / Chris Marlowe, Ben Jonson, or Will Shakespeare's KING LEAR / Branden Jacobs Jenkins' APPROPRIATE / Brian Richard Mori's HELLMAN V. MCCARTHY / Cirque du Soleil's AMALUNA / John Van Druten's I REMEMBER MAMA / Lorraine Hansberry's A RAISIN IN THE SUN / Scott Siegel's BROADWAY BY THE YEAR - The Broadway Musicals of 1940-64.

February, 2014 Roundup
Will Shakespeare or Chris Marlowe's KING LEAR, Clare Coss' DR. DuBOIS & MISS OVINGTON, John Patrick Shanley's OUTSIDE MULLINGAR, Barry & Liz Peak's PHILOSOPHY FOR GANGSTERS, Donald Margulies' DINNER WITH FRIENDS, Greg Edwards & Andy Sandberg's CRAVING FOR TRAVEL, Juilliard & the Met Opera Present A CONCERT OF COMIC OPERAS, Eric Simonson's BRONX BOMBERS, Benjamin Britten's BILLY BUDD [High Winds/Deep Snow], Bob Marley's THREE LITTLE BIRDS, Nilo Cruz's SOTTO VOCE, Caryl Churchill's LOVE & INFORMATION, Carole King & Friends' BEAUTIFUL: The Carole King Musical, John Van Druten's LONDON WALL, Thomas Keneally & Larry Kirwan's TRANSPORT, Charles Busch's THE TRIBUTE ARTIST, Douglas Lackey's DAYLIGHT PRECISION: An American Tragedy, David Rossmer & Steve Rosen's THE OTHER JOSH COHEN, Scott Siegel's BROADWAY BY THE YEAR: Broadway Musicals of 1915 1939, Paddy Chayefsky's MIDDLE OF THE NIGHT, At the Juilliard School: JUILLIARD ORCHESTRA Conducted by Hans Graf [Austrian] &BEYOND CARMINA BURANA: Carl Orff Commentaries Creating Prometheus & Ein sommernachtstraum…

January, 2014 Roundup
An Expeditious Expedition to Holy Places in Portugal & España, Sophie Treadwell's MACHINAL,Scott Siegel's 12th ANNUAL NIGHTLIFE AWARDS 2014, Bert Brecht's A MAN'S A MAN, Miral Kotb & Crew's iLUMINATE, Joe Orton's LOOT & THE LONELINESS OF THE LONG DISTANCE RUNNER.

Three plays for Word Holoocaust Day
World Holocaust Day is January 27. Three plays which will be performed here in New York in the next few months all do what theatre can do: to present through individual voices individual stories of history lived by individuals whose names never graced the history books. Steven Spielberg's repository of oral history which he began in 1994 in order to capture the myriad fates as told by Holocaust survivors may have inspired these writers. Human history, after all, is not abstract or a statistic but the compendium of individual lives—the individual story is at the heart of human experience. By Beate Hein Bennett.

An Italian Miracle
"An Italian Miracle" was a one-time event to exhibit the work of Dario d'Ambrosi, Italian film maker, theater director and founder of the movement called Teatro Patologico (Pathological Theater), whose work with disabled persons has caught the attention of Italian policy makers. The evening's program was designed to give insight into the philosophy, techniques, and effectiveness of D'Ambrosi's relatively new venture, called "The Integrated Theatre of Emotion," a full-fledged college program in performing arts for the mentally disabled, which is gaining traction in Italy. By Beate Hein Bennett.

Honoring Douglas Turner Ward and Woodie King, Jr.
Two giants of the Black theater movement of the 1960's were specially honored at a ceremony at Theatre 80 St. Marks, a small East Village theatre that has survived gentrification. The honorees are the two "grandfathers" of Black theaer, under whose tutelage serious Black theatre artists, authors, directors, designers, and actors were spawned, cultivated, and promoted for the past fifty years. By Beate Hein Bennett.

Japanese artist Kiku Sakai dramatizes the ancient Hawaiian tale of "Pele and Kamapua'a" with Kuruma Ningyo and Hula Ki'I at La MaMa.
Melding ancient Kuruma Ningyo puppetry from Japan with Hula Ki'I, the indigenous puppet folklore of Hawaii, Japanese artist Kiku Sakai will perform the Hawaiian tale of Pele and Kamapua'a at La MaMa Experimental Theatre August 27, 2015 for one night only. This workshop is a light-hearted prequel to her much-anticipated opus, "Pele and Hi'iaka," and demonstrates the cultural pluralism of this unique artist.

Theodore Bikel: Lifetime achievement award and the screening of a new play
Glenda Frank attended the NY premiere of the film, "In the Shoes of Sholom Aleichem," which stars and features stage icon Theodore Bikel. "In the Shoes of Sholom Aleichem" illuminates Bikel's quintessenially jewish experiences with immigration to the new world, Civil Rights and anti-war activism. And Alan Alda, who narrates the film, presented a lifetime achievement award to Theodore Bikel on behalf of the now Century-old National Yiddish Theatre, Folksbiene.

"An American in Paris" and "On the Town" take Fred and Adele Astaire Awards
Sometimes theater awards shows are a chore to sit through. Lots of "thank you, thank you….." to boredom. But the Fred and Adele Astaire awards June 1 for best dancers and choreographers was a delight. Minimum "thank you's" and maximum dance. By Lucy Komisar

Margaret Croyden, veteran theather critic and world's authority on Jerzy Grotowski and Peter Brook, dies at 92
New York, Feb. 23 -- Margaret Croyden, the well known critic, commentator, and journalist whose pieces on the theater and the arts have appeared in The New York Times in the Arts & Leisure section as well as The New York Times Magazine, died Sunday, February 22 at Lillian Booth Actors' Home in Englewood, NJ, where she had resided for two weeks due to declining health. She was 92.

Book review: "The Partnership: Brecht, Weill, Three Women, and Germany on the Brink"
Pamela Katz, whose film, television and fiction writing demonstrate a longtime interest in Weill and Brecht, concentrates on their collaboration in her new book, "The Partnership: Brecht, Weill, Three Women, and Germany on the Brink." New Yorkers had the opportunity to get a glimpse of the author and her work on Jan. 9 when the 86th Street Barnes and Noble hosted "A Reading with Music," featuring the author reading excerpts from her book, and Amy Burton (singer) and Gerald Howard (piano) performing Brecht and Weill's best-known work. By Paulanne Simmons.

Clowning around like a fish out of water… at The Joyce Theater
The New York premiere of "Hapless Bizarre," a delightful dance for six performers including a new vaudevillian and the reprise of "Mo(or)town/Redux", which revisits, both Shakespeare's Othello and Jose Limón's seminal modern dance, choreographed by Doug Elkins Choreography, etc. By Philip Sandstrom.

"Rococo Rouge" at Theater-Lounge
From the serious nature of the first dance, with its period shoes, luscious costumes, tight group work, and fantastic singing by the operatic soprano Brett Umlauf. Umlauf's exceptional vocal quality, nuanced performance and consistent delivery throughout the show made for pure pleasure. By Philip Sandstrom.

The Dark and Wacky Side of Life
The Amoralists proudly present The Gyre, a two play repertory exploring man's vicious cycles, featuring the World Premiere of Derek Ahonen's "The Qualification of Douglas Evans", directed by James Kautz, and the world premiere of Mark Roberts' "Enter at Forest Lawn", directed by Jay Stull. By Philip Sandstrom.

Anahid Sofian Celebrates 35 Years
The Anahid Sofian Dance Company celebrated its 35th Anniversary June 28 and 29, 2014 at Manhattan Movement & Arts Center, presenting a retrospective of its signature works and works by guest artists: Nourhan Sharif and Dancers, The Sera Solstice Ensemble, Souren Baronian Music Ensemble and Carlos Fittante & Robin Gilbert. By Barney Yates.

Reading Voices: The Art of Supertitles
We are accustomed to speaking about many disciplines of the performing arts, but the art of supertitles is almost always overlooked. Althought indispensable to world theater, this art is under-appreciated. Both mysterious art and art of compromise, supertitles is, "A way of connecting different cultures," according to Mauro Conti of Presscott Studio in Italy. By Claire Taddei.

Singing and Dancing towards the Heavens.
The newest Wooster Group work directed by: Kate Valk, "Early Shaker Spirituals" is a performance based on a 1976 LP of Shaker hymns, marches, anthems, and testimony recorded by Sister R. Mildred Barker and the sisters of the Shaker community in Sabbathday Lake, Maine. The show features Cynthia Hedstrom, Elizabeth LeCompte, Frances McDormand, Suzzy Roche with Matthew Brown, Modesto Jimenez, Bobby McElver, Bebe Miller, and Andrew Schneider.

Book review: Two views of "New Orleans Carnival Krewes: The History, Spirit & Secrets of Mardi Gras"
Jack Anderson writes: People like to parade. People like to party. People like to don extravagant or even outlandish outfits that have nothing to do with the sober stuff they might choose as workaday attire. People simply like to show off. And certain communities are celebrated for allowing citizens and visitors to do just that. One city famous, even notorious, for revelry is New Orleans, with its balls, parades, and carnivals. Mardi Gras ("Fat Tuesday") may literally be only a single day: the day preceding Ash Wednesday, which opens the penitential season of Lent. But in New Orleans the Mardi Gras spirit seizes the city weeks before that and never really leaves it.Paulanne Simmons adds: Most of all, O'Neill reveals how Mardi Gras epitomizes the best in New Orleans: the sense of family, the love of life that comes with food and drink and dress, and the special magic that are the soul of this great city.

"Daylight Precision" by Douglas Lackey
Jerry Tallmer, who served in World War II as a radioman on B-25 bombers, previews "Daylight Precision" by Douglas Lackey, a play that takes us back to World War II and into the great controversies involving strategic bombing. In that war, the U.S. began by avoiding population centers but ended up destroying them. Lackey shows how the change came about by tracing the careers of Generals Haywood Hansell and Curtis ("Bomb them back to the Stone Age") LeMay. Over 700,000 civilians lost their lives because Hansell lost his command to LeMay and this play characterizes Hansell as the unsung tragic hero of World War II. Theater for the New City presents the provocative history play February 21 to March 16, directed by Alexander Harrington.

Dance in the Body You Have
There are a lot of life's lessons you can learn from productions of mixed-ability companies, where wheelchairs and crutches are danced with as partners, props, or conceptual objects d'art. "The Women's Stories Project," by Kitty Lunn's Infinity Dance Theater, is one such experience. By Barney Yates.

1+1+1=4
Philip W. Sandstrom interviews Tere O'Connor about his new work "BLEED" that is premiering at BAM Fisher in the Fishman Space.

Ich, Kürbisgeist
Ich, Kürbisgeist is set in a harsh, quasi-medieval landscape facing destruction, populated by a community speaking a rigorous, specific and completely invented language, where each word is a somewhat-recognizable amalgam of English, Swedish, German and Sid Caesar. Partly centered on the annual harvest, the work includes at least 100 pumpkins, with new ones needed for every performance. By Philip J. Sandstrom.

BAM presents Angelin Preljocaj's "And then, one thousand years of peace"
A work inspired by the apocalypse as conjured by St. John in the Book of Revelations and created with an international team of collaborations. Interview with Angelin Preljocaj By Philip Landstrom.

My first time at La MaMa
Yara Arts Group's "Fire. Water. Night, " conceived and directed by Virlana Tkacz, was a sudden immersion experience for me into the international, interdisciplinary forms of theater that La MaMa is known for. This combination of dance and theatre based on Ukrainian myth was incredibly dynamic, featuring audience participation in every facet of the piece. By William Gutierrez.

For Jean Stapleton: The Mingling Miracles of Edith Bunker
An emotional goodbye to actress Jean Stapleton, best known for playing loveable wife and mother Edith Bunker on long-running sitcom "All in the Family." By Jerry Tallmer.
Join our NYTW Rush Club!
Members are eligible for free ticket offers, invitations to special previews and openings, meetings with artists (actors, directors, etc.) and much more! To receive our (infrequent, but very exciting) invitations, CLICK HERE to send us an email. Put SUBSCRIBE_NYTW in the subject line and your email address as the message. If you'd also like to get dance offers, write SUBSCRIBE_DANCE.

---

| lobby | search | home | cue to cue | discounts | welcome | film | dance | reviews |
| museums | NYTW mail | recordings | coupons | publications | classified |