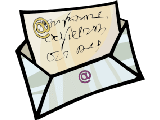 Search the New York Theatre Wire



New York Theatre Wire Lobby
Adventurous theatergoers, welcome! Our multi arts coverage includes Broadway, Off and Off off Broadway, Experimental Theater, Dance, Film, Opera and International Festivals. Read our history.
For special offers, join our RUSH CLUB
"Captain John Smith Goes to Ukraine"

Lyrics & Lyricists, "Sweepin' the Clouds Away" at 92nd Street Y

"Hard Times: An American Musical"

"What's It All About? Bacharach Reimagined"

"Noise in the Waters" at La MaMa

"Dr. Dubois and Miss Ovington"

Beautiful-The Carole King Musical

"The Soongs: By Dreams Betrayed" in Hong Kong

Julie Taymor's "A Midsummer Night's Dream"

"Shakespeare and Elizabeth I" by Phoebe Legere

Love, Linda: The Life of Mrs. Cole Porter

"Life on the Mississippi" at The WorkShop Theatre

"The Winslow Boy" at The Roundabout

"Lady Day" with Dee Dee Bridgewater as Billie Holiday

"Arguendo" at The Public Theater

"The Old Friends" by Horton Foote at Signature Theater

Phoenix Theatre's "Don Juan in Hell"

Two views of "You Never Can Tell" at the Pearl

Tennessee Williams' "The Two-Character Play"

"Summer Shorts 2013, Series A" at 59E59 St.

"I Forgive You, Ronald Reagan" at Beckett Theater

"Alcestis Ascending" at Harold Clurman Theater

"The Year I Was Gifted" at 59E59

"Cradle Will Rock" at City Center

Two Views of "The Explorers Club"

"Gepetto" at the Concrete Temple Theatre

"Lesbian Love Octagon" at The Kraine Theater

"Naked Darrow" at The Drilling Company

"A Picture of Autumn" at the Mint Theatre

"The Little Mermaid" at the Paper Mill Playhouse, NJ

"I'll Eat You Last" with Bette Midler

"Lucky Guy" at the Broadhurst Theatre

Two Views of "The Revisionist"

Two views of "All in the Timing" at 59E59

Cougars on the Prowl at St Luke's Theatre

"Annie" Teaches Us How to Be Happy in Hard Times

"A Rite" by Anne Bogart, Bill T. Jones, and Janet Wong at BAM

Leimay's "Becoming-Corpus" at BAM Fisher

Avignon Festival avant garde and traditional dance-theater pieces tell haunting stories of life and politics

MADCO performs MILLS/works at New York Live Arts

"Breaking Surface" at Theater for the New City

Nordic Modern Dance at the Joyce Theater

Pacific Northwest Ballet at City Center

Pina Bausch's Orpheus and Eurydice

Cedar Lake Contemporary Ballet

Jiri Kylian's "Last Touch First"

Cloud Gate Dance Theater from Taiwan

Bill T. Jones Picks Up the Keys

A New Old "Giselle" in Seattle

Danza Contemporánea de Cuba at Joyce Theatre

Aspen Santa Fe Ballet at Joyce Theatre

Revisiting the Boston bombings through Carol Reed's "Odd Man Out" (1947)

Pariah: Extremely Lesbian and Incredibly Butch

"Crazy, Stupid Love"--A Convincing Argument for Monogamy

"Every Day" -- is it "Ordinary People" Redux?

Eating Crowe: "The Next Three Days"

"Irangeles": Will Romeo Get Circumcized for Love?

"Pray the Devil Back to Hell" An Interview with Director Virginia Reticker

"The Caller" You Don't Necessarily Have to Hang Up

Roman de gare by Claude Lelouch

"The Soongs: By Dreams Betrayed" in Hong Kong

The Other Face of Cuban Jazz

Botanical Night is Berlin's best music party of the year

Nice Jazz Festival in Nice, France

"Mary T. and Lizzy K." at Arena Stage in Washington, D.C.

"The Year of Magical Thinking" in St. Augustine, FL

Speaking words of Wisdom at the Ulster Bank Dublin Theatre Festival

"Threepenny Opera" at the Arden Theater in Philadelphia

Denver, the Mile High Culture City!

Roundup in the Washington, DC and Arlington Area

"L'Orestie" d'Eschyle in Paris

"Low:Meditations Trilogy Part 1"
at the Adrienne Arsht Center Studio Theatre in Miami

June, 2013 Roundup
Are You Ready for the End of Times? The Man of Steel Certainly Is!, A Regional Theatre TONY for Boston's Huntington Theatre & a Brilliant Play Production., Gina Gionfriddo's RAPTURE, BLISTER, BURN, NC Hunter's A PICTURE OF AUTUMN, Rod McLachlan's GOOD TELEVISION, Rosen, Saxe, & Moore's VENICE, Moe Angelos' SONTAG: REBORN, Early Music in Boston: Baroque Opera & Other Treats for The Music Critics of North America., Georg Frideric Händel's ALMIRA, Charpentier's LA DESCENT D'ORPHÉE AUX ENFERS & LA COURONNE DE FLEURS, Jenny Schwartz' SOMEWHERE FUN, Steven Levenson's THE UNAVOIDABLE DISAPPEARANCE OF TOM DURNIN , Richard Greenberg's FAR FROM HEAVEN, Neil Benjamin's THE EXPLORER'S CLUB, Bronson Howard's THE HENRIETTA, John Guare's THREE KINDS OF EXILE Not Seen, So No Rating, James Joyce's adapted GIBRALTAR, Neil LaBute's REASONS TO BE HAPPY, Thomas Lanier Williams' THE TWO CHARACTER PLAY Performances Cancelled, Chris Marlowe or Bill Shakespeare's THE COMEDY OF ERRORS, MORE PASSING GLANCES AT THE MUSEUMS, GALLERIES, & SPECIAL EVENTS, More Broken Records at Christie's Auction House: $21 Million Plus for Latin American Art!, Sensation on Sunset! Mrs. Sidney Sheldon's Doll Collection Up for Auction at Bonhams LA!, Bulletin Just In from the LA Sale!, Israeli Pride Day Parade on Fifth Avenue Blocks the M1, M2, M3, M4 & M72 at 72nd Street, Le Corbusier at MoMA: An Architectural Life's Work on Parade--with Models Galore!, At Christie's, Two Million Dollars for an Egyptian Bronze Cat--But No Kitty Litter, Ship Ahoy! Set Sail for Bonhams Fine Maritime Paintings & Full Speed Ahead!, Even in Death, Richard Artschwager Is Still with The Whitney Museum of American Art!, Amazements at the Park Avenue Armory: Do Your Really Want To See Snow White Get Raped?, Triple Play at the Met: Bronze Boxer, Sculptor Ken Price, & Five Centuries of Decorative Arts!, Let's Hear It for Ken Price, Maker of Colorful Blobs!, Down into the Met Vaults for Some Centuries Old Furniture Designs & Room Interiors, Celebrating Children's Books at the NYPL's Steven Schwarzman Marble Palace, Federico Garcia Lorca: Back Tomorrow, Poet in New York, Let's Try Another Alteration on that Print Plate: Mary Cassatt at Work in Paris, William Shakespeare: From Stratford Upon Avon to the NYPL--But Only for a Day, Edward Armitage, RA, at Hirschl & Adler: Where Are My Ancestor's Crimean War Corpses?, The Oldest Library in New York City Shows Its Rarities in Extraordinary Gifts., Bulletin from Ben Katchor! When You Are on Ben's E Mail List, You Never Know What's Next, Let's Hear It for Contemporary Canopic Jars! Forget about the Pharaohs, Laying Down the Law: Alma Law's Amazing Archive of Russian Theatre Incunabula at Bonhams!, More Broken Records at Christie's! Tiffany Lamp Shades Always Popular!, At the Met Museum: Run of the Mill Photographs from 1969 to Now: Everyday Epiphanies, Ancient Persian Epiphanies: The Cyrus Cylinder & the Rise & Fall of Dynasties

May, 2013 Roundup
Mark Nadler's I'M A STRANGER HERE MYSELF, Leos Janácek's THE CUNNING LITTLE VIXEN, JM Barrie's THIS SIDE OF NEVERLAND, Richard Foreman's OLD FASHIONED PROSTITUTES (A True Romance), David Bruce & Glyn Maxwell's THE FIREWORK MAKER'S DAUGHTER, Stephen Sondheim's SIDE BY SIDE BY SONDHEIM: A Musical Entertainment, Jason Robert Brown's THE LAST FIVE YEARS, Julia Jordan & Juliana Nash's MURDER HEART BALLAD, David Willinger's Version of Saroyan's Rock Wagram, Now Known as THE UPPER LIP, Richard Nelson's NIKOLAI & THE OTHERS, Ernest Abuba's DOJOJI: The Man Inside the Bell, Conor McPherson's THE WIER, Henrik Ibsen's THE MASTER BUILDER, Bertolt Brecht's Der Caucasischen Kreiderkreis, Tom Attea's BENEDICTUS, Mark Brown's Version of Jules Verne's AROUND THE WORLD IN 80 DAYS, Does Matthew Barney need a Restraining Order? Morgan Library Offers Subliming Vessel, Press Preview at Christie's: When Did Picasso Find Time for Love & So Many Ceramic Plates?, At the Whitney: I, YOU, WE…, New Sales Records at Bonhams & Christies, At the Jewish Museum: Long Dead Appropriation Artist Jack Goldstein Has Vinyl Disks On View!, At Grand Central Terminal: The Grand Centennial Parade of Trains!, More Millions Paid at Manhattan Auctions: Christie's & Bonhams Keep Setting Records!, Meanwhile, Over at Christie's: Impressionist & Modern Art Win Totals of $158 Million!, Saving Wildlife & The Environment with Leonardo DiCaprio's 11th Hour Auction, At the Met Museum: Land Marks on the Wall--Blood on the Roof!, Nothing of Jeff Koons, of Bamboo, or Simply Monumental on the Met's Roof: Blood Patterns, Not Pin the Tail on the Donkey, But Search for the Unicorn at the Met's Cloisters!, The Last Supper at the Morgan: Celebration of the Holy Eucharist in Medieval Manuscripts, At the Met Museum: More About the War Beween the States--American Art & The Civil War: Including Generous Lendings from the Museum of The Confederacy, Located in Virginia!, Paul Krugman at the CUNY Graduate Center, That Place with the Upside Down Flags, Tribal Arts Week at Bonhams: Not the Whole Canoe, Only the Prow!, All Time World Record for Art Auction Sales Set at Christie's: $638.6 Million!, At the Whitney: Hopper Drawings & David Hockney: The Jugglers, David Hockney Shows his Jugglers Video on Floor Two of the Whitney!, New Ways of Thinking about Contemporary Portraiture on the Whitney's First Floor!, More World Records Shattered at Christie's: $828.8 Million Finds Safe Haven in Artworks!, Tour the Morgan Library/Museum on Your Cell Phone, Thanks to Google's Art Project!, Monster Show at Met Museum of Old Masters: From 1300 AD To 1800 CE--Out of the Vaults!, Kolo Moser at the Neue Galerie: Die Wiener Werkstätte Lives Again!, Theatre Folk at Sardi's OCC Get Together: Cicely Tyson, Nathan Lane, Andrea Martin, & Others!, NY Philharmonic at St. John the Divine: Not as Tough as Being a Canterbury Pilgrim, At the Morgan Library/Museum: Old Masters, Newly Acquired, More Museum Notes: American Folk Art's Innovative Former Home Facing Destruction, While Its Palazzo del Mondo Is Off To the Venice Biennale!, End of Month Auction House Sales Results: Bonhams & Christie's Break Records Again.

April, 2013 Roundup
63rd Annual Awards: Outer Critics Circle Announce 2012 13 Season Nominees / THE 37th HUMANA FESTIVAL: Showcasing New Plays on Main Street in Louisville / Theatre Journalism & Drama Criticism Re Invent Themselves in the Digital Age! / THE PANEL: Charting the Course: New Play Directors in Conversation / A Big Kentucky Welcome To the Humana Festival: Greetings! / Branden Jacobs Jenkins' APPROPRIATE / Mallery Avidon's O GURU GURU GURU, or why I don't want to go to Yoga Class with you / Jeff Augustin's CRY OLD KINGDOM / Sam Marks' THE DELLING SHORE / Will Eno's GNIT Minus Stars / Rinnie Grof, Lucas Hnath & Anne Washburne's SLEEP ROCK THY BRAIN / THE FAMOUS HUMANA TEN MINUTE PLAYS / Sarah Ruhl's TWO CONVERSATIONS OVERHEARD ON AIRPLANES / Emily Schwend's HALFWAY / Jonathan Josephson's 27 WAYS I DIDN'T SAY "HI" TO LAURENCE FISHBURNE / Re-fighting the Civil War at the Met Museum: But in Vintage Photos / Not with Pot Shots / Islamic Art: Making the Invisible Visible-- / SALVAGING THE PAST: Georges Hoentschel & French Decorative Arts from the Met Museum / CONFLUENCES: An American Expedition to Northern Burma, 1935 / At the Leslie & Lohman Museum: Paul Thek & His Circle in the 1950s / At the Met Museum: Diego Velázquez' Portrait of Duke Francesco I d'Este / At MoMA: CLAES OLDENBURG--Seminal Works: The Street, The Store & the Mouse Museum! / At the Galerie St. Etienne: FACE TIME: Self & Identity in Expressionist Portraiture / Sam Maloof at Bonham's: Iconic Rocking Chair Sells for $43, 750! / Meanwhile, Over at Christie's in Rock Center: the delighted eye Sets Man Ray Record! / The Show of Shows over at the Park Avenue Armory: The Annual NY Antiquarian Book Fair / Bill Irwin & David Shiner's OLD HATS / Mark Janas & DISCOVER OPERA!'s MUSILDA / Roald Dahl's MATILDA / THE MUSICAL / Tanya Barfield's THE CALL / CRUNCH WEEK FOR THE OUTER CRITICS CIRCLE / Berry Gordy's MOTOWN / Douglas Carter Beane's THE NANCE / Richard Greenberg's THE ASSEMBLED PARTIES / David Byrne & Fatboy Slim's HERE LIES LOVE / Frank Wildhorn & Leslie Bricusse's JEKYLL & HYDE / Alan Cumming's MACBETH / Lyle Kessler's ORPHANS / Clifford Odets' THE BIG KNIFE / Colm Toibin's THE TESTAMENT OF MARY / Horton Foote's THE TRIP TO BOUNTIFUL / John Logan's I'LL EAT YOU LAST: A Chat with Sue Mengers / Stephen Schwartz's PIPPIN / At Christie's: The Power of Pink: The Princie Diamond Sells for $39, 323, 750 / Speaking of Christie's: How About $5 Million+ for Russian Works of Art? / Building the Blue Box--with White Ribbon--over the Rock Center Skating Rink! / Silent Stone Sentinels Stand Tall Behind Rock Center's Blue Box / August Strindberg's THE DANCE OF DEATH / Jacques Offenbach's LA PÉRICHOLE / Five Major New Exhibitions at the Brooklyn Museum / Bright Orange Walls for the Delicate Watercolors of John Singer Sargent! / What To Do with Old Tin Can Lids! Monumental Works by El Anatsui! / Considering Life, Death & Transformation in the Americas / Braddock, PA in Decline, Documented by LaToya Ruby Frazier in A Haunted Capital / From the Archives: Fine Lines: American Drawings from the Brooklyn Museum. / Not To Worry: There Are Even More Brooklyn Museum Special Exhibitions On Offer! / Bonhams & Christie's Stage Unusual Auctions: / The Treasures of the Late Larry Hagman, Better Known as JR Ewing, On Sale! / How About A Palladian Villa by Michael J. Smith at Christie's? / Bert Brecht & Kurt Weill's MAHAGONNY / Jonathan Tolins' BUYER & CELLAR / Wright & Forrest's SONG OF NORWAY

March, 2013 Roundup
Johnny Burke & Robert McEnroe's DONNYBROOK / Liz Flahive's THE MADRID / Amy Herzog's BELLEVILLE / At the Met Museum, A Video of NYC Street Scenes, Including the Central Park Wall on 5th Ave / Let There Be Light at MoMA: Shadow & Light + Structure Brought to Light: Photos & Architecture. / Light Streams into Labrouste's Bibliothèque St Geneviève: Soaring Cast Iron & Epic Windows! / Lanford Wilson's TALLEY'S FOLLY / Paul Down Colaizzo's REALLY REALLY / Guillermo Calderón's NEVA / THE ART SHOW Is 25 Years Old & Going Strong at the Armory--for the Henry Street Settlement. / Anna Khaja's SHAHEED: THE DREAM & DEATH OF BENAZIR BHUTTO / Brooklyn Museum Art Works Win $830, 625 in Christie's First Open Sale! / Andy Warhol Online Only Sale Achieves Only $2.3 Million / At the Frick: The Impressionist Line from Degas to Toulouse Lautrec--Art from the Clark / Go MAD & You Get THE MUSEUM OF THE FUTURE / Rodgers & Hammerstein & Douglas Carter Beane's CINDERELLA / Holland Taylor's ANN / Bill Shakespeare or Chris Marlowe's HENRY IV, PART I / Cirque du Soleil's TOTEM / David Henry Hwang's THE DANCE & THE RAILROAD / Craig Lucas' THE LYING LESSON / Handsome Thomas Hampson's Masterful Master Class at MSM: Breathe, Don't Belt / A Whale of a Show at the American Museum: Not Barnum's Version, but Real Natural History! / Annie Baker's THE FLICK / Evenings at the Opera: Although Banned at the Met, a Blessed Reprieve from Belgium! / Charles Gounod's FAUST / Riccardo Zandonai's FRANCESCA DA RIMINI / Giuseppe Verdi's LA TRAVIATA / Giuseppe Verdi's OTELLO / Vit Horejs' KING EXECUTIONER / Karlheinz Stockhausen's OKTOPHONIE / Wright, Greene, & Anastasio's HANDS ON HARDBODY / Lanford Wilson's THE MOUND BUILDERS / More Millions Earned at Christie's: Asian Art Week Sales Total $80.4 Million! / Futures at Christie's: Imperial Russian Fabergé & The Collection of the Duchess of Alba! / Jacques Offenbach's ORPHÉE AUX ENFERS not rated / Nora Ephron's LUCKY GUY / Richard Greenberg's BREAKFAST AT TIFFANY'S / Cyndi Lauper & Harvey Fierstein's KINKY BOOTS.

February, 2013 Roundup
Now Legal, but You can get High on Theater as well! / Shakespeare in the Shadow of the Rockies / Don't Mess with My Head! Re Programming Ed's Memories / THE OUTSIDER ART FAIR 2013: Outlandish/Inlandish & Almost at The Chelsea Piers / Polish Priest Learns Spanish, While His Orphan Charge Becomes Roller Derby Charger. / At the Met Museum: A Trio of Mini Exhibitions & a Website Enrichment / Blues Lovers & Video Addicts Should Flock To the Whitney To See & Hear BLUES FOR SMOKE! / It's All About Inheritance: Who Will Get Big Daddy's Rich Plantation--No Neck Monsters? / CAN VENICE BE SAVED? / New MoMA Show: Dieter Roth's Wait, Later This Will Be Nothing / Remarkable Baronial Hall Dominates Juilliard Production of Marital Misfires Somewhere in Italy. / MISS LA LA ALOFT: Edgar Degas' Painting of Black Prussian Aerialist at Cirque Fernando / GOD HATES FAGS! Did Organized Religion Help Kill Matthew Shepard? Talking To Locals / Who Was That Masked Man with That Flowing Black Cape? ZORRO, of course, But from the UK / For a "Good Time, " Call The New York City Opera: Oral Sex Onstage / at BAM, Plus 24 Naked Men! / Impressionism & Fashion at the Met! Manet & Monet were not only into Bustles & Corsets / Marilyn "Jackie" Horne Conducts a Masterful Master Class at Manhattan School of Music! / At the Guggenheim: Lots of Food & Lots of Talk & Talkers about "Art Mapping" in SE Asia / Seven Ages of Man in Shakespeare, but Five Stages of Women Characters! / ANDY WARHOL Art Artifacts Up for On Line Bidding at Christie's! / At the Grolier: A Plenitude of Handsome "Little Magazines, " with Beardsley & Elbert Hubbard / Clockwork Precision Marks the Cast Work in the Hilarious Revival of Ives' Six Timed Parodies / A Largely Overlooked & Forgotten Irish Playwright Gets a Second / Chance at Mint Theatre. / There's Evil Onstage at BAM: Governess Battles Ghosts for Possession of Orphan Children / Piero Della Francesca in America? When Did He Arrive? How Did He Get Through Customs? / Trio of New Shows at the Met: Cambodian Rattan, Plain or Fancy, & Southern Poverty Photos. / Muni Art Society Faces New Challenges: After Hurricane Sandy, Sustainability & Livability. / My Old UC/Berkeley Artist/Designer/Friend, Jay DeFeo, Back at the Whitney! / Old Testament Sings Aloud: Mendelssohn's Elijah Electrifies at the Manhattan School / Ronald Lauder's "Magnificent Obsession" with German/Austrian Expressionism at Neue Galerie! / Elite Private School Then & Now: Making Boys into Men Doesn't Always Work .

January, 2013 Roundup
Peter Brook's THE SUIT, Martin Moran's ALL THE RAGE, DRAWING SURREALISM: The Art of Drawing as Manifest in the Creation of Surrealist Ikons, ALBRECHT DÜRER VERY BIG AT CHRISTIE'S: World Record for His Rhinoceros Woodcut!, Americana Week at Christie's Totals $15 Million: Edward Hicks' Wm. Penn Fetches $2.5 Million!, RENAISSANCE: Old Masters Week at Christie's, with the Walls Crowded with Masterpieces!, CHRISTIE'S OLD MASTERS WEEK EARNS TOTAL OF $88.4 MILLION, William Inge's PICNIC, Ettore Scola, Ruggero Maccari & Gigliola Fantoni's WORKING ON A SPECIAL DAY, Aaron Posner's Adaptation of Chaim Potok's MY NAME IS ASHER LEV, FORTUNY Y MADRAZO: An Artistic Legacy, Own a Piece of Tatzu Nishi? Discovering Columbus Amethyst Velvet, Couch & LED TV For Sale!

Drying Out with the Arts after Hurricane Sandy
What--in God's Name--Are We To Do about Acts of God? Will NYC Survive Another Hurricane?, Tuesday, 6 November 2012, Was Election Day: If You Think Hurricane Sandy was Traumatic, Whatever Became of Armistice Day? Veterans' Day Suggests Our Wars Will Never Stop, Already, Another Thanksgiving Day--But Still an Unlucky Day for Big Breasted Turkeys, Nationwide, Ayad Akhtar's DISGRACED, Neither Snow nor Sleet nor Hurricane Sandy Kept Fine Print Dealers from the Armory Show!, Charlie Strouse, Tommy Meehan, & Marty Charnin's ANNIE, Tony Chekhov's IVANOV, James McManus' BLOOD BROTHERS, Three Chaffers & a Cragin's SON OF A GUN, Beatrix Potter at the Morgan: How About Getting a Letter with Peter Rabbit Looking Out at You!, August Strindberg's THE STRONGER & CASPER'S FAT TUESDAY, Richard Nelson's SORRY, Aurelian Bory's SANS OBJET, The French Take Over the Park Avenue Armory for The Salon: Art & Design!, Andy Warhol Artifacts Cram Christie's Galleries, Plus Big Bucks for Impressionism & Modernism., Talk About Tax Cuts for The Rich! Sales Totals at Christies for the Warhol Week: $525 Million, Michael John LaChiusa's GIANT, Kev & Wil B's BLACK VIOLIN, Forget Pearl Harbor! Celebrate the Post War Transformation of Tokyo as an Avant Garde Nexus!, Out of the Ashcan & Onto Museum Walls: George Bellows, Graduate of the Ashcan School, Concealed Compartments? Roentgen Desks & Cabinets Are Crammed With Trick Drawers, Tommy Meehan & Chris Curtis' CHAPLIN, Eve Ensler's EMOTIONAL CREATURE, Daniele Finzi Pasca's DONKA: A LETTER TO CHEKHOV, Joshua Elias Harmon's BAD JEWS, Ivo van Hove's Modernised Shakespeare/Marlowe ROMAN TRAGEDIES, Bruce Graham's THE OUTGOING TIDE, Celebrating Aromas at MAD: The Art of Scent--1889 2012, Charles Morey's FIGARO, Christopher Durang's VANYA & SONIA & MASHA & SPIKE, August Wilson's THE PIANO LESSON, Linda Christian Sells for Half a Million Dollars: Formerly "Lost" Diego Rivera Portrait at Christie's!, Kathie Lee Gifford & Friends' SCANDALOUS: The Life & Trials of Aimee Semple McPherson, Colorful Canvasses Now On View at the Met Museum: MATISSE: In Search of True Painting, African Masks Again! Modernists & Primitives: AFRICAN ART: New York & The Avant Garde., Theresa Rebeck's DEAD ACCOUNTS, Joseph Robinette & Jean Shepherd's A CHRISTMAS STORY, Ruth & Augustus Goetz's Adaptation of Henry James's Washington Square: THE HEIRESS, American Masterworks in the Bohemian National Home, Near the New Second Ave Subway, More Records Broken at Christie's Auction House: Edward Hopper Sold for $9.5 Million On Line!, Food Over the Ages & Around the World: But No Ethnic Eats Mornings: Global Kitchen at AMNH., Bogart & Clarke's THE TROJAN WOMEN (After Euripides), David Henry Huang's GOLDEN CHILD, "Mad" King Ludwig II of Bavaria Will Be Back in Richard Wagner's Wahnfried Villa This Summer!

October Roundup
At the Frick: Mantegna to Matisse: Master Drawings from the Courtauld in London, BASHFORD DEAN & THE CREATION OF THE ARMS & ARMOUR DEPARTMENT!, Also At the Met Museum: Bernini in the Basement!, At MoMA: ALINA SZAPOCZNIKOW: Sculpture Undone, 1955 1972, Birdhead, Zoe Crosher, Shirana Shahbazi & Michele Abeles, Amazement at the Whitney: WADE GUYTON OS, Craig Wright's GRACE, Ed Rostand's CYRANO DE BERGERAC, Gene Ionesco's RHINOCEROS, Mario Fratti's SUICIDE CLUB & THREE SISTERS & A PRIEST, Steven Cosson & Michael Friedman's PARIS COMMUNE, From Salvation Army Soup Kitchen to Performing Arts Powerhouse: Thank you, Hugh Hardy!, Dark Doings in the Dark Room: FAKING IT: Manipulated Photography before Photoshop, ROBERT WILSON/PHILIP GLASS: Einstein on the Beach, DÜRER TO DE KOONING: 100 Master Drawings from Munich, JOSEF ALBERS IN AMERICA: Painting on Paper, Stephen Belber's DON'T GO GENTLE, At the Asia Society: CHINA CLOSE UP All Year Long!, BOUND UNBOUND: Lin Tianmiao--The Obsessive Thread Binder, Simon Stephens' HARPER REGAN, Circolombia's URBAN, Deanna Jent's FALLING, WW II & NYC: How New York City Helped Defeat the Japs & the Nazis!, The Hudson River School returns to Central Park West!, A Brief Brush with Daniel Brush at MAD: Gold/Silver/Diamonds--Blue Steel/Gold Light, Sitting in Chris Columbus' Sitting Room on Columbus Circle!, Pigpen Theatre's THE OLD MAN & THE OLD MOON, Brian Friel's LOVERS, Colman Domingo's WILD WITH HAPPY, Joe Papp Would Have Been Proud!, Ernie Lubitsch'sTHE LOVES OF PHARAOH, Daisy Foote's HIM, Teddy Roosevelt Rides Again! $40 Million Restoration of Memorial & North American Mammals!, Edvard Munch Screams Again at MoMA: Only On Loan for Six Months! Otherwise, Oslo!, The Art of Richard Artschwager Pre empts an Entire Floor at Whitney Museum!, At the Guggenheim: Picasso's Black & White Artworks, Plus: Looking Ahead at Guggenheim Museums Worldwide, The Builders Association's HOUSE/DIVIDED, Millionaires Buy Treasures of Other Millionaires at Christie's: Artworks & Furniture Recycled!, Not Porn! Anxiety Rather Than Arousal: Egon Schiele's Women at Galerie St. Etienne, Edward Albee's Steppenwolf WHO'S AFRAID OF VIRGINIA WOOLF?, Theatre Rites' MOJO, Brian Freel's THE FREEDOM OF THE CITY, Hurricane Watch: Vintage Vincent Van Gogh Portrait On Loan at the Frick Collection!

September Roundup
Back from a summer's round of European festivals, Glenn Loney offers September's Show Notes and brief observations on museum & gallery shows.

The Wagner Festival in Historic Bayreuth in July-August 2012
Wagner für Kinder: Die Meistersinger as a Chalk Talk—with Outstanding Actor/Singers!, The Dutchman Flies, But Without Tattoos: Holländer as a Tempest in an Electric Fan Factory!, Don't Get Bit by the Rats! Running to the Rathaus Won't Save Either Elsa or Lohengrin!, Genetic Engineering Gone Wrong & Plucked Swans?, Human Excrement Powers Big Bio Energie Machine as Art Installation Setting for Tannhauser!, This Is a Place Holder for the Exclusive Interview with Festival Intendant Katharina Wagner!, Look Where It Comes Again! Tristan as Recreation Director on the Andrea Doria: Isolde On Deck!, Tristan und Isolde:, For the Very Last Time: Stefan Herheim's Magical Fantastical Parsifal…, German History socio-politically reprised in "Parsifal"…Or an Opera about a Big Bed in the Middle of Haus Wahnfried?, Coming Soon to the Green Hill: A New RING by Frank Castorf! But Will 2013 Be Unlucky?

Bregenz Festival 2012
This is the Bodensee Festival that was…, Polish Science Fiction of the Early 1960s—SOLARIS: From Films To Opera!, Is there intelligent life on other planets?, Look Where It Comes Again! André Chénier Returns To The Great Lake Stage on The Bodensee!, Let's Hear It for Schubert! Orchestral Concert am Bodensee, David Pountney into the Sunset: New Bregenz Intendant out of the Rising Sun!, America's Ed Ruscha at Kunst Haus Bregenz & Other Optical Treats…, Angelika Kauffmann Lives On in Schloss Schwarzenberg!, In Luzern, The Dance of Death—or Totentanz—Proves a Killer!

Munich Opera Festival 2012
LA CENERENTOLA, LA BOHÈME, TOSCA, MITRIDATE, RÉ DI PONTO, ANTONIUS UND CLEOPATRA

A Farewell to Salzberg, If Not to Arms?
Visual Arts & Museum Shows On View During the Salzburg Festival 2012, The Trapp Family Lives Again at the Panorama: Reality & The Sound of Music Special Exhibition., At Salzburg's MoMA—or Museum der Moderne: John Cage und…, At The Rupertinum of the Museum der Moderne: Merce Cunningham Dance Movement Photos!, Celebrating Marcus Sitticus in the Dom Museum, Curtains—on 2 September—for Salzburg's Barock Museum in the Mirabel Gardens!, Die Kunst zu Wohnen—Good Housekeeping in the Late 18th Century…, Sunday, Bloody Sunday in Salzburg: Not a Creature was Stirring, Only Some Masses …, See Some of the Austrian Alps!

"Daylight Precision" by Douglas Lackey
Jerry Tallmer, who served in World War II as a radioman on B-25 bombers, previews "Daylight Precision" by Douglas Lackey, a play that takes us back to World War II and into the great controversies involving strategic bombing. In that war, the U.S. began by avoiding population centers but ended up destroying them. Lackey shows how the change came about by tracing the careers of Generals Haywood Hansell and Curtis ("Bomb them back to the Stone Age") LeMay. Over 700,000 civilians lost their lives because Hansell lost his command to LeMay and this play characterizes Hansell as the unsung tragic hero of World War II. Theater for the New City presents the provocative history play February 21 to March 16, directed by Alexander Harrington.

Dance in the Body You Have
There are a lot of life's lessons you can learn from productions of mixed-ability companies, where wheelchairs and crutches are danced with as partners, props, or conceptual objects d'art. "The Women's Stories Project," by Kitty Lunn's Infinity Dance Theater, is one such experience. By Barney Yates.

1+1+1=4
Philip W. Sandstrom interviews Tere O'Connor about his new work "BLEED" that is premiering at BAM Fisher in the Fishman Space.

Ich, Kürbisgeist
Ich, Kürbisgeist is set in a harsh, quasi-medieval landscape facing destruction, populated by a community speaking a rigorous, specific and completely invented language, where each word is a somewhat-recognizable amalgam of English, Swedish, German and Sid Caesar. Partly centered on the annual harvest, the work includes at least 100 pumpkins, with new ones needed for every performance. By Philip J. Sandstrom.

BAM presents Angelin Preljocaj's "And then, one thousand years of peace"
A work inspired by the apocalypse as conjured by St. John in the Book of Revelations and created with an international team of collaborations. Interview with Angelin Preljocaj By Philip Landstrom.

My first time at La MaMa
Yara Arts Group's "Fire. Water. Night, " conceived and directed by Virlana Tkacz, was a sudden immersion experience for me into the international, interdisciplinary forms of theater that La MaMa is known for. This combination of dance and theatre based on Ukrainian myth was incredibly dynamic, featuring audience participation in every facet of the piece. By William Gutierrez.

For Jean Stapleton: The Mingling Miracles of Edith Bunker
An emotional goodbye to actress Jean Stapleton, best known for playing loveable wife and mother Edith Bunker on long-running sitcom "All in the Family." By Jerry Tallmer.

Horizon Theatre Rep brings Jean Genet's "The Balcony" to the 21st Century.
Director and performer Rafael De Mussa sets "The Balcony" against a contemporary backdrop at Horizon Theatre Rep. The production parallels themes of Genet's play with the current state of affairs in a world searching for leadership. By Jarrett Lyons.

2013 Obie Awards
With the theater community--at least those who know--in shock at the news that Michael Feingold had been let go by the Village Voice, the paper went ahead on day after his furlough with the 2013 Obie Awards with--guess who?--Michael Feingold as emcee.

"From the Edge: Performance Design in the Divided States of America"
The exhibition "From the Edge, "currently on display at La MaMa La Galleria, compiles pictures and work from 37 American theatrical productions. Commissioned and sponsored by the USITT (United States Institute for Theater Technology), this exhibition represented the United States at the 2011 Prague Quadrennial, a world celebration of performance design and theater architecture. By Adele Bossard

The long journey of Bill Donnelly's "The Tenant" from Seoul to New York
Theater for the New City will stage the world premiere of New York-born and bred playwright, Bill Donnelly's "The Tenant." The four actor play introduces the character of Lucky Star after her migration from Korea to New York City. Lucky Star, in arriving at the doorstep of married superintendents Babe and Sam, is the catalyst for the events of the play. Interestingly the development of the play itself mirrors the characters journey, from Seoul, Korea to Manhattan. By Jarrett Lyons.

Playwright Sophia Romma delivers a "dramafantasma" of the emigre experience through quantum verse in Negro Ensemble Company's "Cabaret Emigre."
Romma began interviewing 11 emigre's last October. All who were interviewed came from very different backgrounds but were "performers" in one way or another. Taking these stories and the performance aspirations into account, Romma sets these autobiographical stories to stage in "Cabaret Emigre." By Jarrett Lyons.

John Jiler's Confessions On Dealing With Ageing
New York native John Jiler bares his soul on Theater for the New City's Cabaret Theater stage this October. He performs his "intense and wild trip" about his dealing with his father's death as his child was in infancy, and deals with some of the existential issues that come with it. By Jarrett Lyons.

The Many facets of Jean Genet's "The Balcony"
Horizon Theatre Rep's artistic director, Raphael De Mussa and Off-off Broadway veteran Frank Licato, working together for the first time, highlight rebellion, iconography and public image in Jean Genet's "The Balcony." By Jarrett Lyons.

Forget Spark Notes--take your kids to "A For Adultery"
Literary History buffs unite! "A for Adultery, " an unusual version of "The Scarlet Letter, " will be presented at the Little Time Square Theatre of Roy Arias Studios and Theaters September 14 to 30, 2012. It's unusual in that, in our age of postmodernism, this is a musical that is actually quite faithful to the Nathaniel Hawthorne classic. By Jarrett Lyons.

The Joshua White Light Show
Philip Sandstrom delves into lighting's psychedelic past as he interviews Joshua White of the famed Joshua Light Show, known for ground breaking expressive light shows that first appeared in the 1960's at the Filmore East, a live music venue, on 2nd Avenue in New York's east village that is long gone. He made an art of this special type of improvised lighting manipulation that served as a visualization of live music. Harking back to his original techniques, White sheds some illumination onto the workings of his Light Show team and talks about how this team of improvising lighting manipulators will create designs of the moment, in a collaboration with the improvisatory musical artists featured in six unique shows at the Skirball Theater this September, 2012.

Using theater to explore victim blame--it's an artistic healing tool
Joe Capozzi, a Ridgefield, New Jersey native who was raised with a "great, middle-class upbringing, " explores the sexual abuse he was subjected to by a local pastor in his adolescence. He writes and stars in "For Pete's Sake, " "an artistic healing tool" that attempts to educate those who would wonder why and how survivors of sexual abuse could let the abuse go on and why it is often so hard to come forward with the truth. By Jarrett Lyons.

54 Below: It's Delightful, It's Delovely, It's Deluxe: It's Broadway's New Living Room.
Broadway is the name and cabaret is the game. 54 Below is the new boîte created literally in the underbelly of the legendary Studio 54, once the disco club in town and now a Broadway theater featuring Roundabout Theatre Company productions. With major theatricality going on upstairs, the cabaret below the sidewalk, not associated with Roundabout, evokes a separate aura and a definite illusion. By Elizabeth Ahlfors.

Opera set in Stalin's era premieres at LaGuardia High School
Two Broadway artists and the real-life high school that inspired the movie "Fame" have put their heads together to create an opera about artists trying to make a movie musical in Stalin's Russia. "Life of the Party, " by the husband and wife team of Nell Benjamin and Lawrence O'Keefe -- known for their work on the Broadway show "Legally Blond: The Musical, " as well as "Cam Jansen" and "Sarah, Plain and Tall" for Theaterworks USA -- was written for New York City's Fiorello H. LaGuardia High School of Music & Art and Performing Arts. Benjamin and O'Keefe said their work was inspired by an 1997 documentary, "East Side Story, " about Soviet movie musicals that tried to be both ideologically correct and entertaining. By Ellen Freilich.

A children's folk song animates a dance made in silence
"Pinguli, Pinguli, " choreographed by Nelly van Bommel, draws upon multiple cultures and dance forms, the choreography is a unique blend of theatricality, humor, and raw athleticism. A work for nine dancers that explores community rituals and practices, is set to traditional music from Sardinia, Sicily, and Greece, sung by celebrated singer Savina Yannato. By Philip W. Sandstrom.

Movement explores brain mapping.
The Brodmann Areas is a new ballet that delves into the gaps and synapses that define the 52 areas/regions of the cerebral cortex of the brain. Vast and complex, these areas form a web of collaborations among different parts of the brain. At its basic level, these are the areas responsible for our interpretation of sight, sound, touch, smell, taste. As science continues to map the mind and its methods of perception, this ballet ventures into decoding the impulse to action and the movement of language. An interview with Julia K. Gleich by Philip W. Sandstrom.

4 Walls/Doubletoss Interludes
Philip Sandstrom interviews Robert Swinston, Artistic Associate of the Merce Cunningham Dance Company, about the creation of "4 Walls/Doubletoss Interludes." Esteemed Russian pianist Alexei Lubimov gave the Moscow premieres of several works by John Cage in the 1960s. He has since performed an extensive repertoire on stages throughout the world, ranging from Lincoln Center to the Salzburg Festival. In this program, Lubimov plays Cage's Four Walls [1944] with a new staging of Merce Cunningham's Doubletoss [1993], arranged by Robert Swinston. Performed by former Merce Cunningham dancers, "4 Walls/Doubletoss Interludes" is a unique merging of the voices of Cage and Cunningham, interpreted by artists deeply influenced by them.

Sidra Bell in " Duel"
Philip Sandstrom interviews Sidra Bell as she prepares her production of "Duel" at Baruch Performing Arts Center in Manhattan.

Stephanie Skura's "Two Huts"
Philip Sandstrom interviews Stephanie Skura as she prepares her production of "Two Huts" at Roulette Space in Brooklyn.
Join our NYTW Rush Club!
Members are eligible for free ticket offers, invitations to special previews and openings, meetings with artists (actors, directors, etc.) and much more! To receive our (infrequent, but very exciting) invitations, CLICK HERE to send us an email. Put SUBSCRIBE_NYTW in the subject line and your email address as the message. If you'd also like to get dance offers, write SUBSCRIBE_DANCE.

---

| lobby | search | home | cue to cue | discounts | welcome | film | dance | reviews |
| museums | NYTW mail | recordings | coupons | publications | classified |